Working in harmony with nature
We know that nature has provided all we need to nourish, restore, protect and heal, so we only use 100% pure ingredients with powerful properties to take care of your skin. We also believe that if nature is taking care of us, we should be looking after nature too, so our packaging is simple, biodegradable and reusable. Our waste is minimal and our products are only tested on people, never on animals.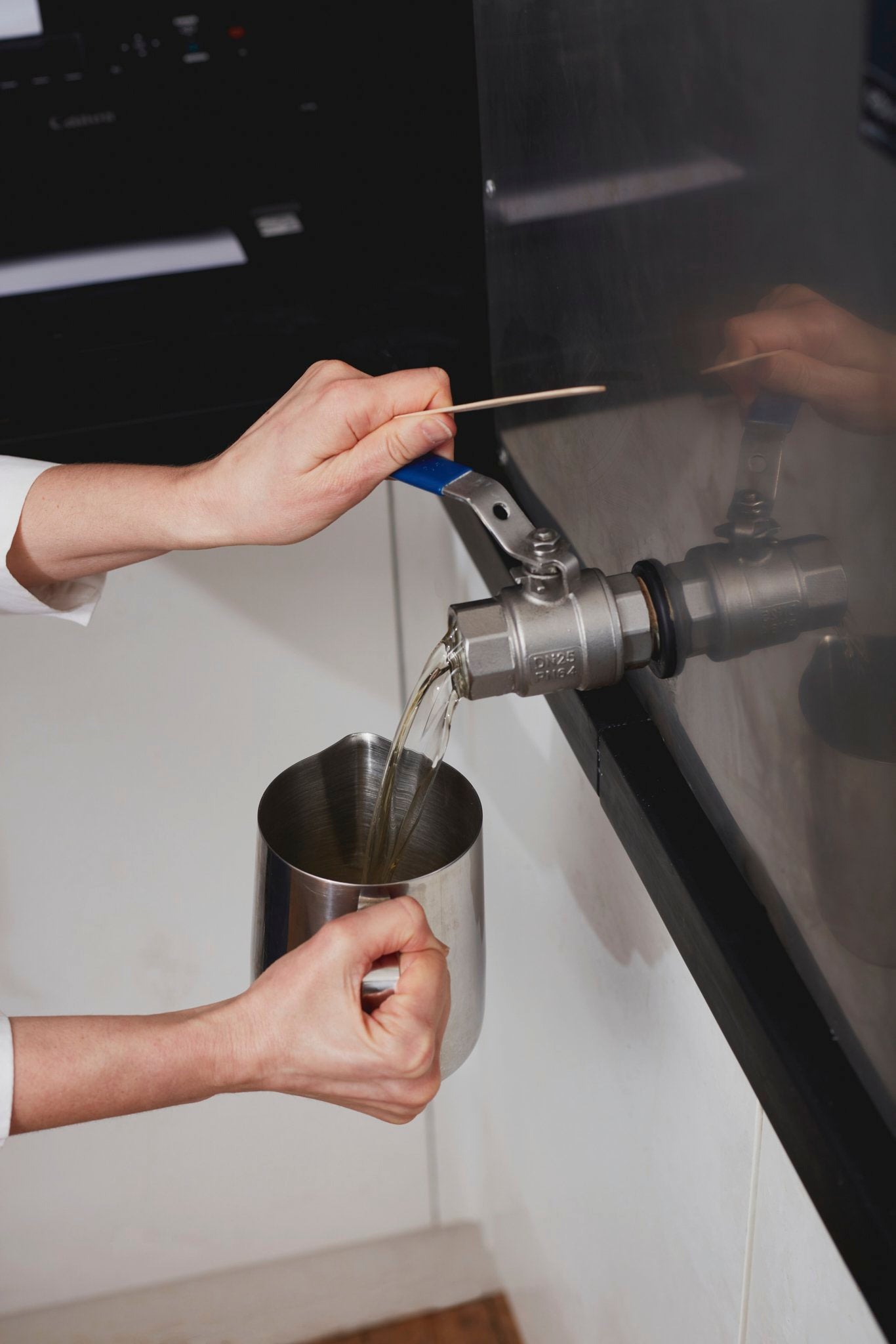 Candles + Scent
All of our candles are vegan and made using soy wax which is a natural plant based wax. Our candles are all hand made by us in our Kings Heath store in Birmingham. Using soy wax allows for a much cleaner and longer burn compared to regular paraffin wax candles, this is because it is non-toxic, a renewable source and natural. Our candle wicks are made from eco-cotton which is then coated in soy wax. Together the wax and wick create a much friendlier candle to burn in your home. 
Our incense sticks are all hand-rolled in small batches here in the UK by a small family run business. Both our incense sticks and cones are vegan and free from chemicals, alcohol, artificial colours, synthetic scents and artificial preservatives. 
At Harvest we stock a range of essential oils, these oils are extracted from plants through the process of steam distillation from various plant parts like flowers, leaves, stems, roots and seeds. The oils are ethically sourced and fully traceable to origin.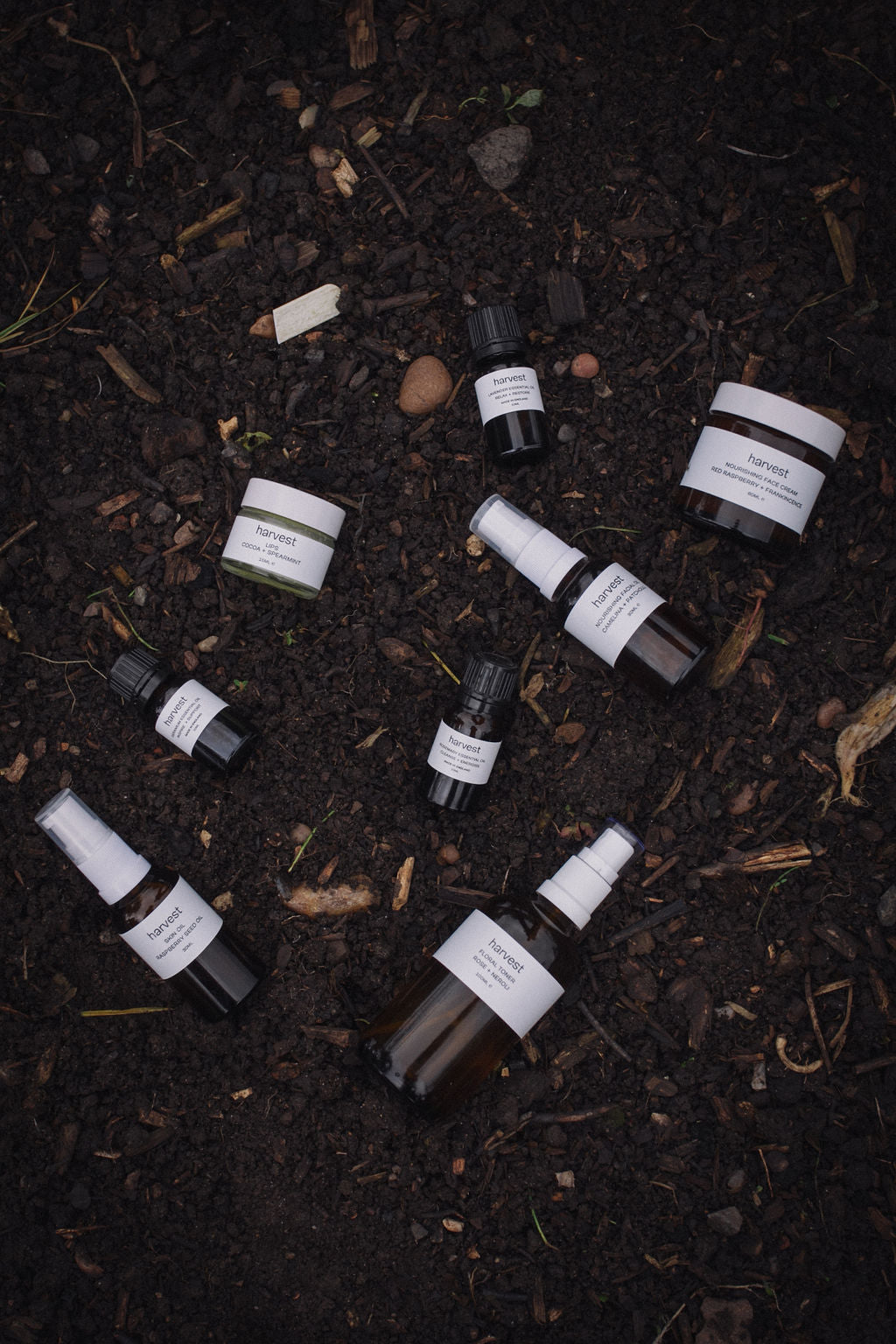 Skincare + Bodycare
Our range of skincare and body care is all hand made by us in our Makers Kitchen in Kings Heath, Birmingham. Our products are created in small batches and given shelf lives, this protects the quality of the ingredients and means you will always get the most out of it. 
Our skincare range is made using 98% organic, naturally derived ingredients. We use pure essential oils to scent our skincare range.  The skincare range includes some products which are not vegan as they contain natural beeswax (Calming Cleanser, Balancing Cleanser, Nourishing Cleansing Balm and Lipcare),  apart from this our range is all vegan. The range contains no SLS, parabens, artificial fragrances or ingredients, and is all cruelty free.
The Harvest body care range is all vegan and cruelty free, from our Hand Wash and Hand Balm to Bath Salts. Our Hand + Body Washes and Hand + Body Balms are both Certified by the Soil Association and Ecocert. The Hand + Body Washes are made using Certified Organic Sunflower and Coconut Oils, these are then blended with gentle skin enhancing ingredients. 
Shop Skincare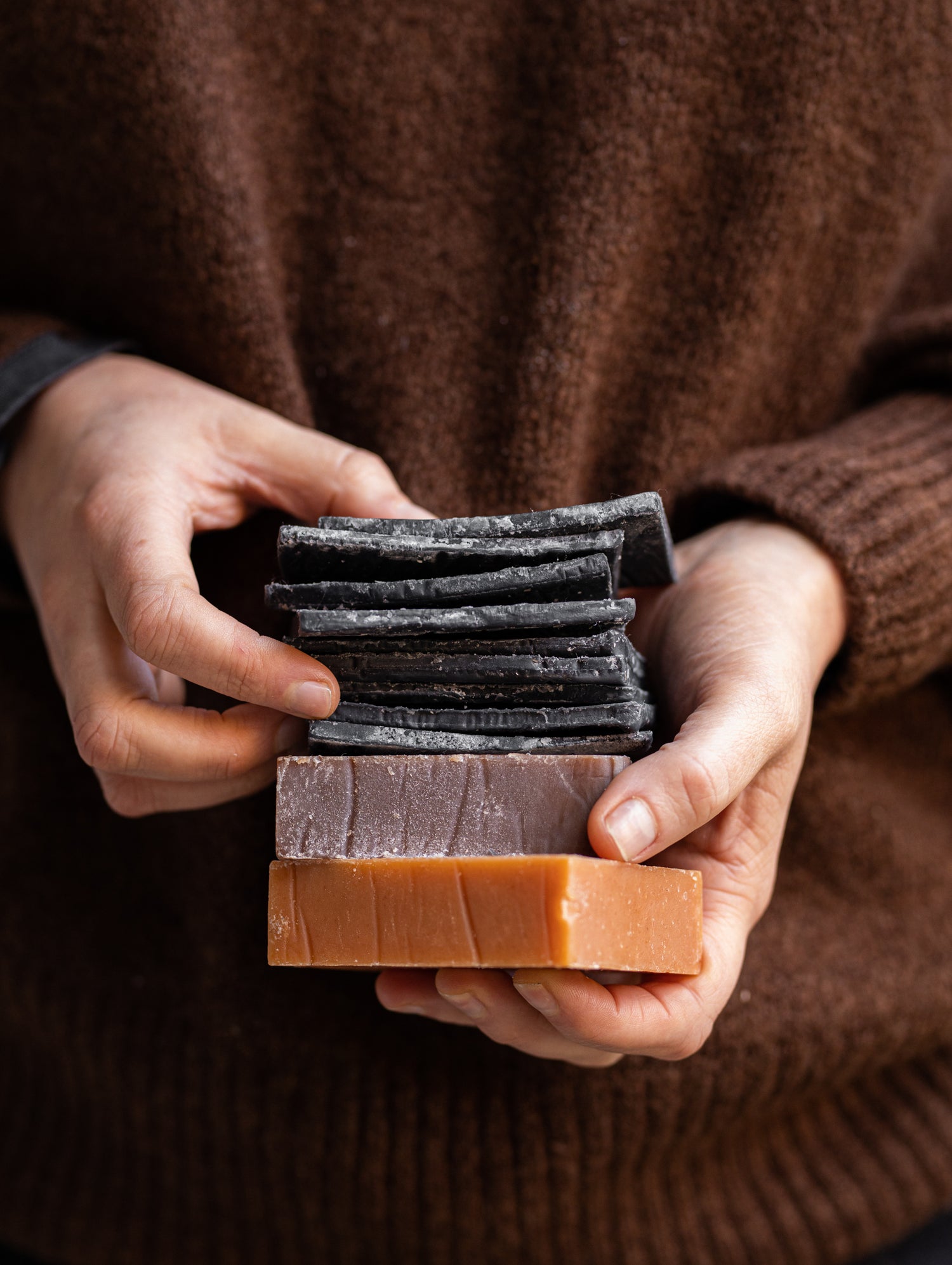 Soaps
Harvest soaps are cruelty free and vegan. They contain no palm oil, no parabens or SLS and no synthetic colours or fragrances. We work with two UK based independent soap makers who hand make all of our soaps. 
Our soaps are all made with love and all made with ingredients from the ground. Using raw ingredients such as skin-friendly vegetable oils and butters, organic essential oils, plant-based colorants, herbs and clays. The soaps are traditionally handmade using an energy efficient, cold press process that helps create a gentle soap bar rich in natural glycerine to help your skin attract and retain moisture. 
Shop Soaps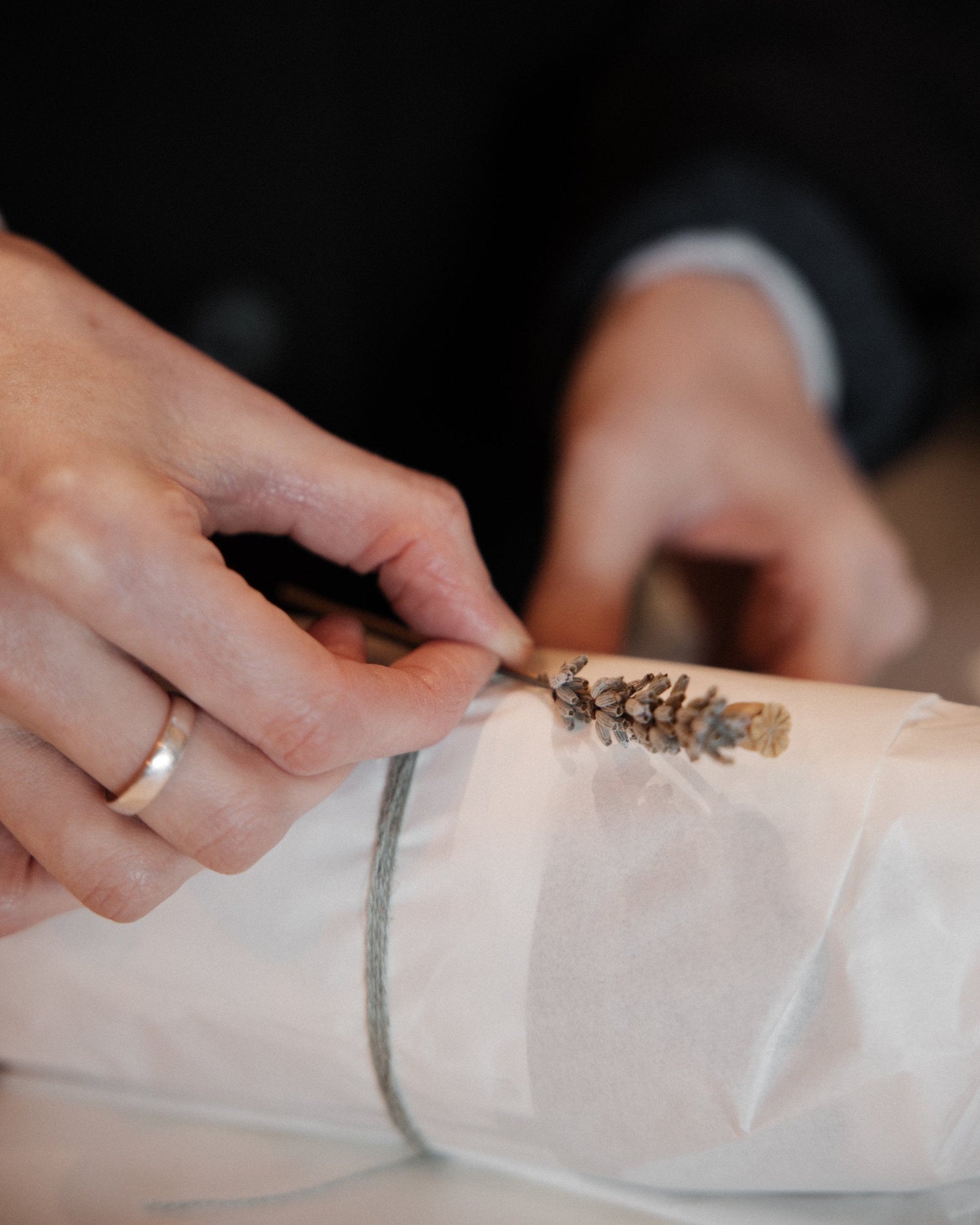 Our Packaging
We source all of our packaging from UK based manufactures who are invested in sustainable practices. Our products are minimally packaged to reduce our environmental impact on our customers. 
All of our packaging is recyclable and/or biodegradable. We use eco paper parcel tape which is made from renewable kraft paper, not plastic. 
We use amber apothecary glass containers rather than plastic, these can then be recycled or repurposed. Our metal tins can be repurposed around the home, try using them to store herbs and spices in the kitchen. 
All of our pumps are recyclable. 
CARBON FOOTPRINT
We source and buy our ingredients and packaging within the UK, working with UK based manufactures, this is to ensure we are minimising our carbon footprint.
We love to support our community and work with local businesses when we can. Our wholesale boxes and candle boxes are from Castle Cartons which is just down the road in Kings Norton. All of our product labels are made by local supplier Printbots here in Birmingham. 
We are now proudly part of plastic-free Moseley.
If you have any questions or queries regarding our sustainability then please do feel free to contact us via email harvestenquiries@gmail.com and we will be happy to help!