Our Makers Kitchen
This is our garden, rooted in the love of our skin and planet. Our Makers Kitchen is where we craft blend, develop and make our products. It's an apothecary full of oils, butters and jars, ready to be developed into new balms and lotions. Our makers create our products in full view of passers by, you'll see them measuring, mixing and labelling everything with care.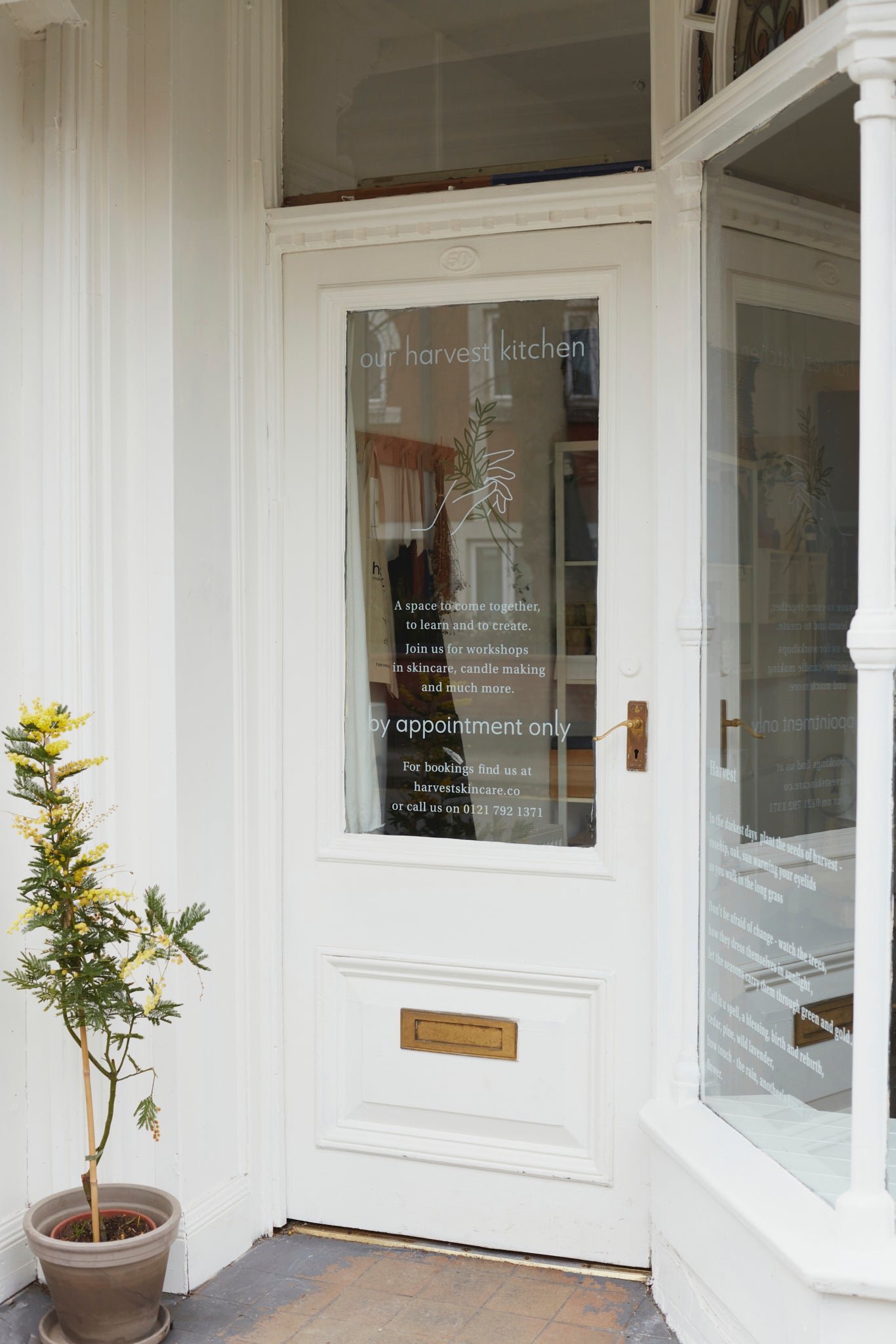 Modern-natured skincare
You can find our Makers Kitchen just a stones throw away from our Harvest Store in Kings Heath, Birmingham.