WHAT WE STAND FOR …..
HONEST ALCHEMY RESTORING VALUES ETHICALLY SIMPLY TOGETHER
We are an independent organic skincare brand, a home-grown business that started in 2009 and now has almost 100 like-minded stockists worldwide. We serve the local community and all our online customers from our firmly established Kings Heath store in Birmingham which first opened in 2015.
At Harvest, we believe that less is more. There's no need to pack products full of synthetic ingredients when a few, carefully chosen, natural ones are far more effective. We lovingly craft each product by hand so we know exactly what goes into everything we make. We know that nature has provided all we need to nourish, restore, protect and heal, so we only use 100% pure ingredients with powerful properties to take care of your skin. We also believe that if nature is taking care of us, we should be looking after nature too, so our packaging is simple, biodegradable and reusable. Our waste is minimal and our products are only tested on people, never on animals.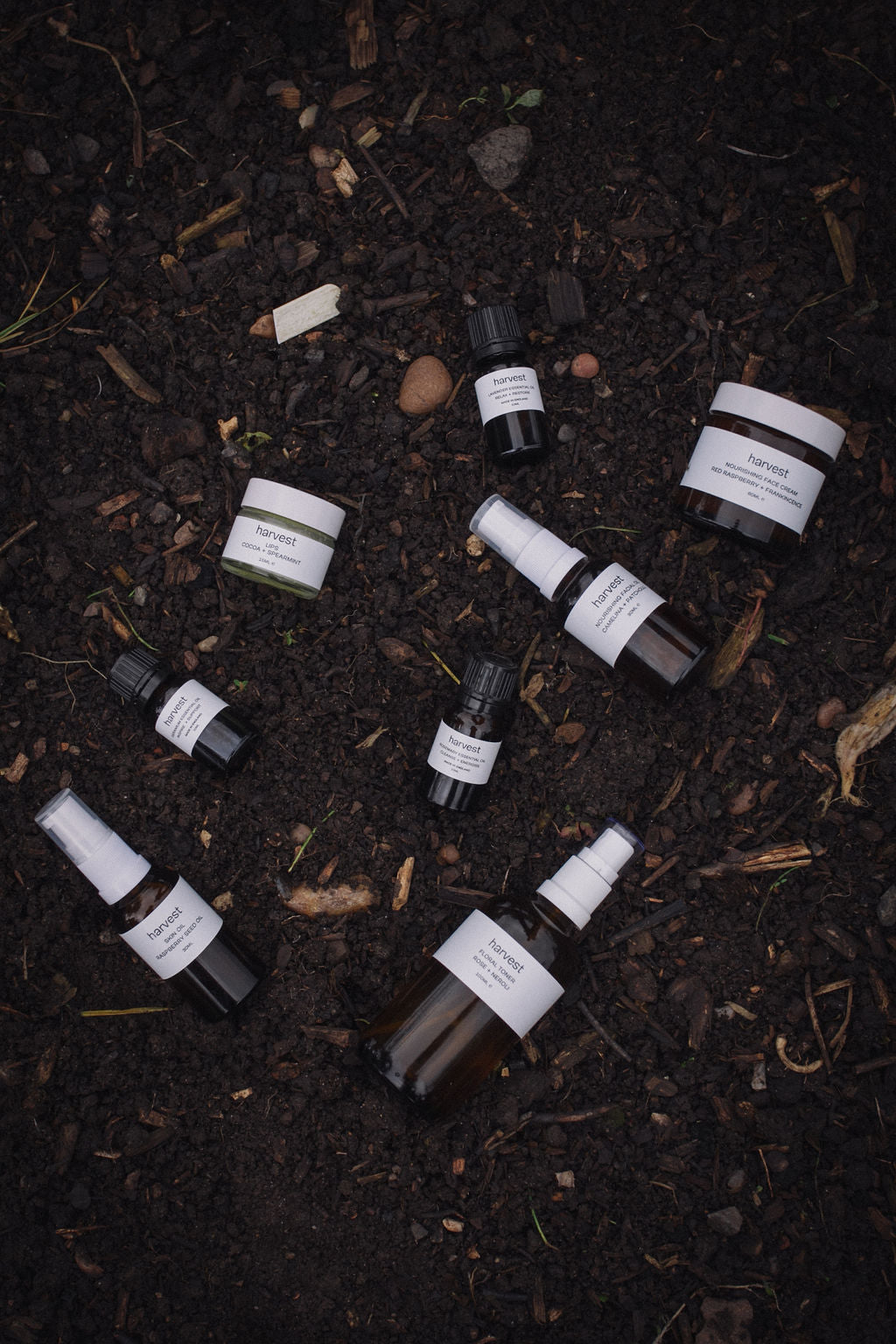 Working in harmony with nature.
Our skincare is carefully tailored to individual skin types using skin-loving waxes and vitamins blended with the finest organic oils. And because we adore candles we make those too, using soy wax; an entirely natural and safe product which combined with our high quality essential oils creates a clean burn and long lasting scent, designed to uplift or calm the soul. We're proud of what we do, but to be honest, we can only take half the credit for our wonderful products, the rest is entirely thanks to nature.
"Having suffered from eczema and allergies for most my life, I became frustrated at not being able to find effective products that were not laden with chemicals. I trained as a holistic / beauty therapist working in the industry for 15 years and became totally fascinated with the skin. I then went on to train in cosmetics and I started to develop my own products at home, using only natural and organic ingredients. I was so relieved to find that they soothed and repaired my skin conditions. This was the catalyst that drove me to formulate entirely natural products for others in a similar position, and so I created Harvest Skincare. My vision is to evoke a sense of calm and well-being bringing the power of nature , natural ingredients and sustainability together, whilst changing the ethics of skincare for the better."
Katie Fisher (Founder Of Harvest Skincare)