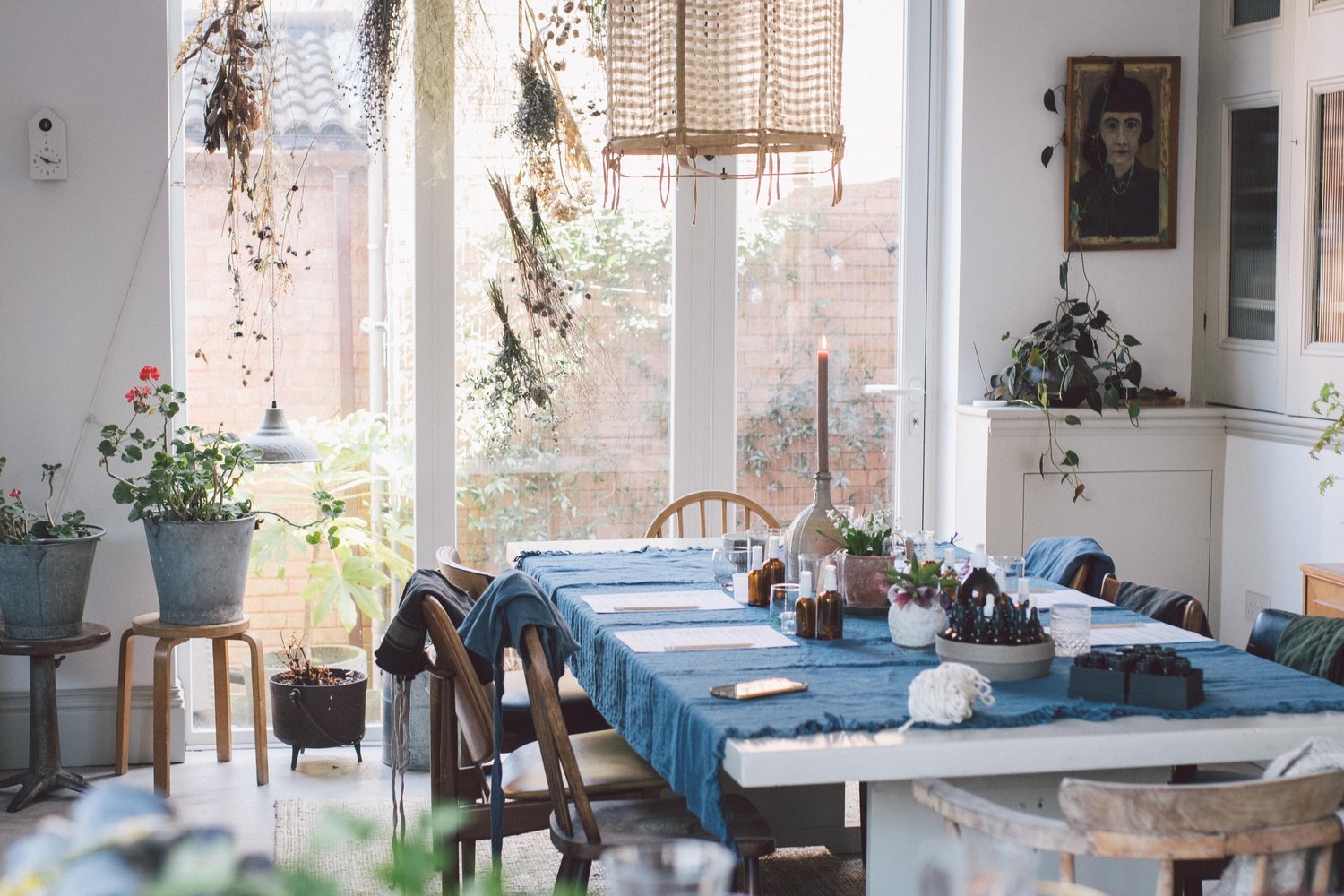 Our Spring Retreat this year took place on a beautiful, sunny Saturday in March. The day fell just before Mothering Sunday and it was the week after the Spring Equinox, so it was the perfect day to welcome in Spring and spend the day creating, making and gathering. Like all our Retreat days, the day was spent at the lovely and calm setting of Katies own home.

The day began with a scent workshop hosted by Katie, with an array of botanical extracts and essential oils ready to be explored and blended. To create a scent, is to create a recipe and this is how our scent workshops unveil. Katie spends time guiding you through the structure of a a blend, its different notes and layers, so that you're then able to learn and create your own scent blend. On this day the Retreat guests took home with them their own natural botanical blended Room Mist and Facial Toner. 


After the first workshop, Katie and Carolyn served a homemade lunch and light refreshments — a chance to simply enjoy, share and gather. Katie loves to cook and host within her home, so guests will always be in for a treat here.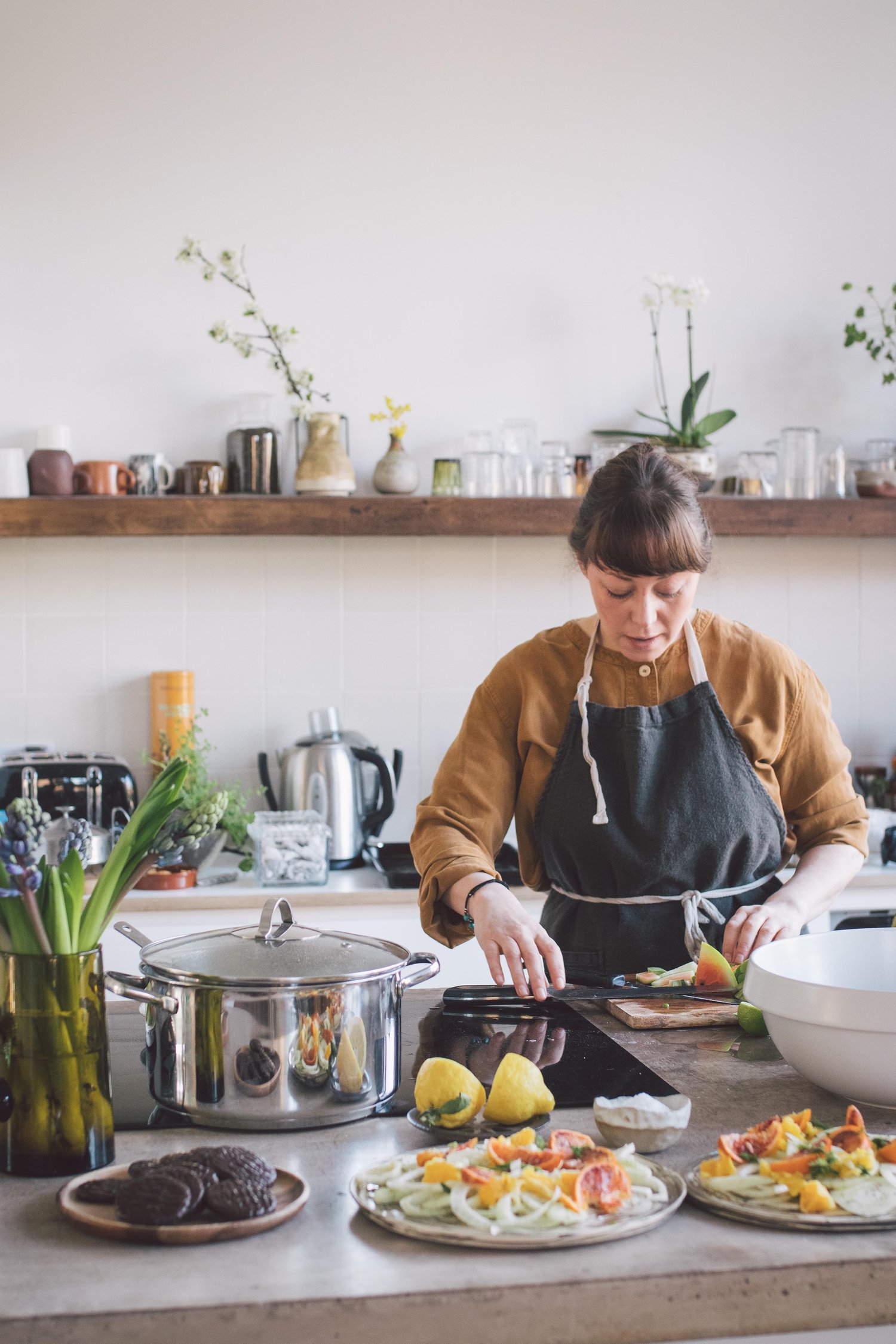 After a spot of food and some drinks the afternoon was then spent with Carolyn and taking part in her seasonal craft workshop. Carolyn is wonderfully creative and her workshops are always centered around natural and organic ways to create and inspire, whilst using seasonal produce/ingredients/plants.

On this retreat the guests worked with natural dyes of fruit, vegetables and plants, to produce their own dyed products - some worked with accessories such as tote bags, others worked with clothing. After this the afternoon drew to an end with a meditative exercise alongside some time for reflection.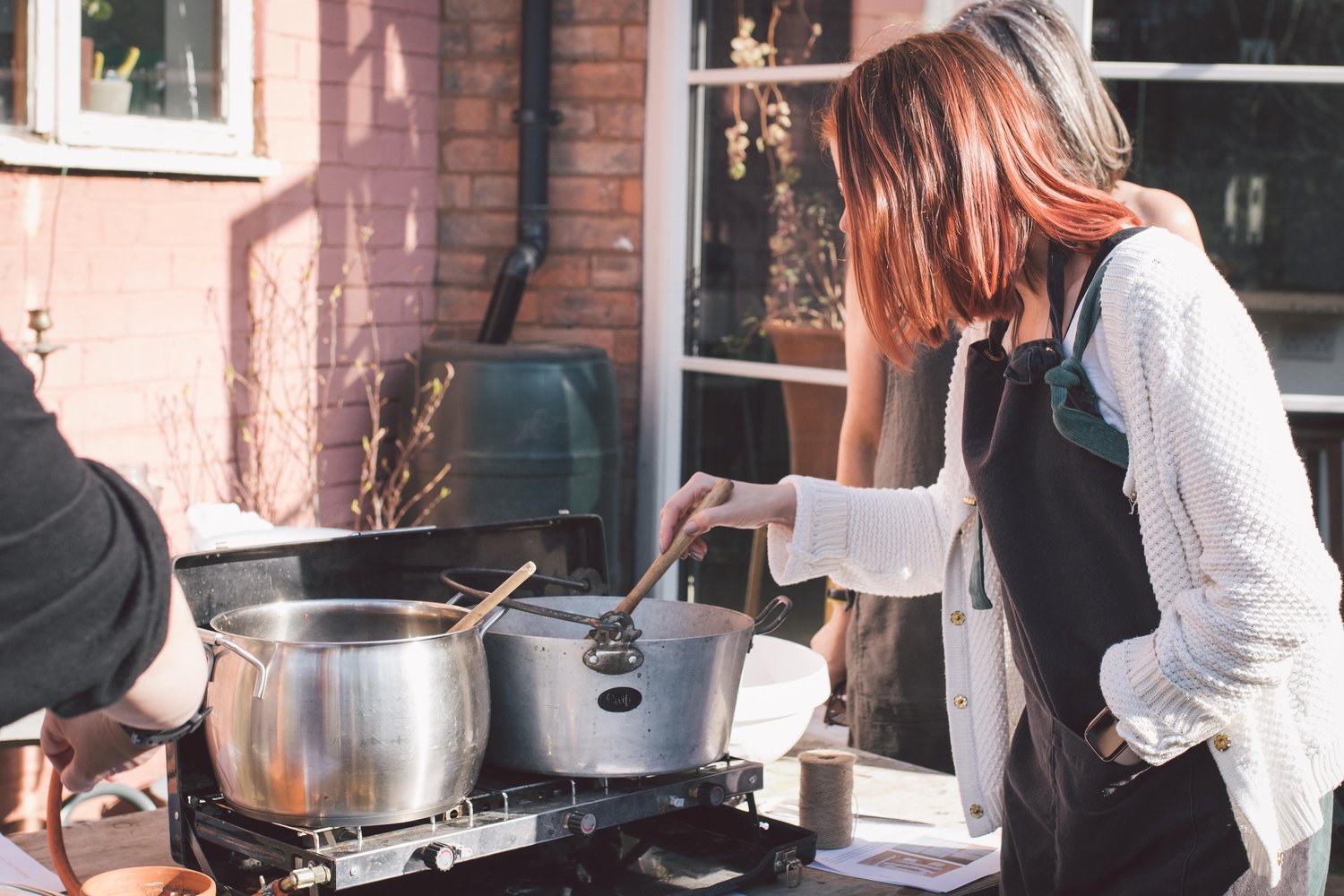 Our next Harvest Retreat is Our Summer Gathering, taking place on Saturday 9th July. Book your space here.